On the 2nd of February the iSAGE Spanish partners held their 2nd workshop at INIA, in Madrid. The following partners participated: ASSAFE, BC3, CITA, INIA, IAMZ, OVIARAGON, ARDIEKIN, CABRA, AGRAMA, AESLA and CSIC.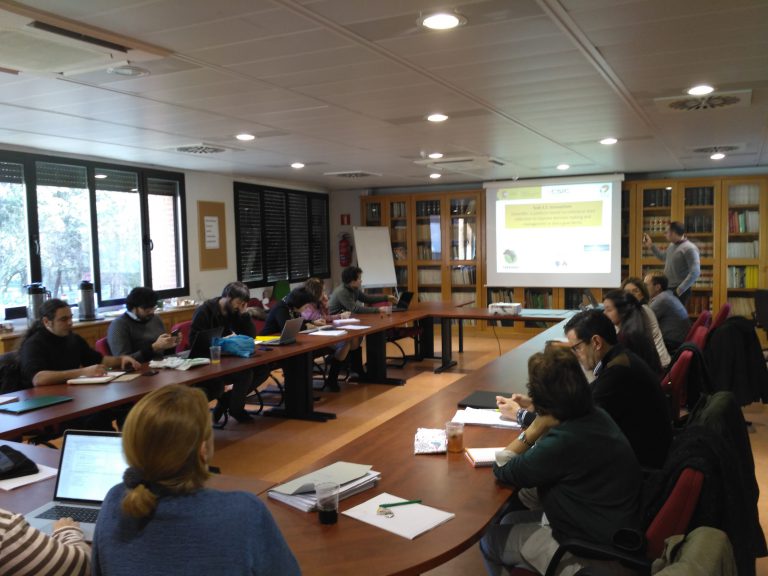 The purpose of the meeting was to:
Share updates on the progress of the application of three innovations, namely: individual data recording, new insemination speculum and genomics in sheep and goats breeding programs (iSAGE Task 4.2.);
Present the first results from the sustainability assessments and discuss potential modifications for Mediterranean countries (Task 1.3.);
Introduce partners to different modeling work to be conducted in iSAGE by BC3 (Tasks 1.3. and 4.3.).